Search Engines for µTorrent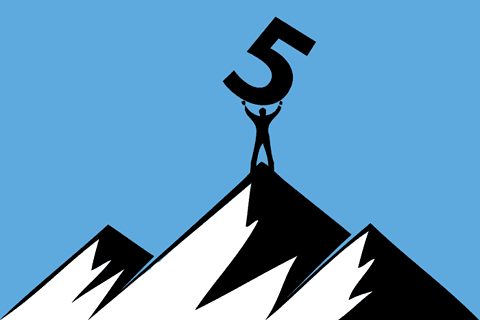 How to Improve the Search in µTorrent
Last updated:
I've compiled a list of 5 search engines, ready for pasting into µTorrent's preferences. It is based on the "Top 10 Most Popular Torrent Sites of 2016" elected by the publication TorrentFreak and contains these sites:
Google (not a torrent site, but can be queried for torrents)
Extratorrent
RARBG
TorrentHound
TorrentDownloads
ISOHunt (not on TorrentFreak's list, but one of my favorites)
Get the list:
Installation
In the search box of µTorrent (in the top-right corner of the program):
Click the caret.
A drop-down menu expands.
Select 'Manage Search Providers…'

The dialog box UI Extras opens.
Copy and paste the list of torrent search engines that you've received from me via email into the field 'Search Engines [Format: name|URL]'.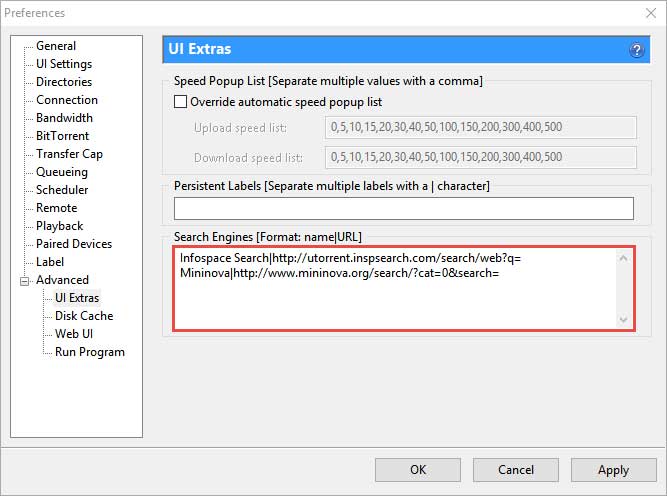 Press OK.
In the search box:
Click a search engine, for example, TorrentDownloads.
The search engine is now selected.
Enter a search term and click the magnifier icon or hit Return.
The browser opens and displays the search results on the search engine results page.
Beware the aggressive advertising habits on the torrent sites.
Want an in-app search for your next torrenting session? Consider using qBittorrent.
If you haven't already read it, find more information in my review qBittorrent vs µTorrent